Just over one month until my 25th birthday, I am quickly running out of time to complete my 24-to-do-list.
This weekend I crossed off #8: Take a polaroid photo
I bought a little Instax Mini, which prints little card-size photos. I am already planning to take it along on all my travel adventures so I can quickly snap a photo and stick it into my travel journal. I think it will be a fun addition to my camera gear.
I also crossed off #9: Hike the Chilkoot.
For those that don't know, the Chilkoot Trail is a 33 mile hike originating in Alaska and finishing in the Yukon, and was one of the two main routes to the Klondike in the Gold Rush.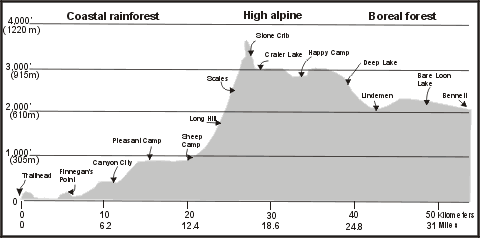 To hike the whole thing, you need to train, buy really good gear, and be prepared to pack your supplies for 3 - 5 days. I didn't have time to do that, so we headed out on a day hike. We hiked five miles in, to Finnegan's Point (the first little mark on the map), had lunch and five miles out.
By the end, I was exhausted, had blisters, and was ready for a 12 hour nap.
Someday I will probably get really ambitious, buy really good hiking shoes, and attempt to do the whole trail, but for now, I'm crossing it off the list.